Vehicles are not just machines that aid movement from one place to another. They require care and attention to look good and lengthen functionality. Ensuring vehicles receive the care they deserve, regular maintenance and repair must be carried out.
This can be done at a private mechanic workshop, a dealership mechanic workshop, or an insurance mechanic workshop. However, some customers prefer to take their cars to a dealership mechanic, thinking that a private mechanic might not have the right experience or tools.
Whichever mechanic workshop you decide to take your car to, it is best to rest assured that the mechanic would do a good job.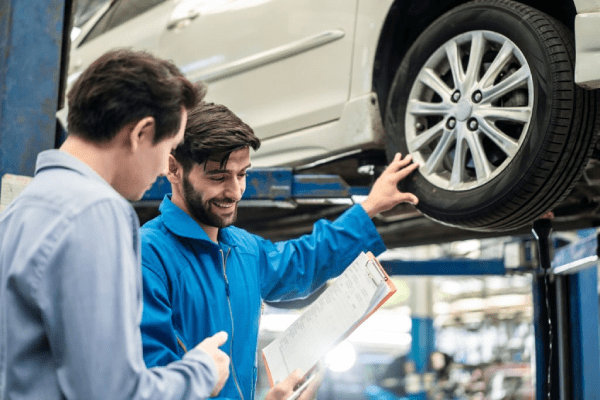 This Is When You Should Trust Your Dealership Mechanic
Trusting your dealership can be difficult sometimes; however, here is a short checklist for you:
Several positive reviews on Google, forums, or Yelp
Always ensure the customers understand the problem
Comes up with alternatives
Does not try to upsell additional services
Prioritise customer satisfaction
Who Is a Dealership Mechanic?
Dealership mechanics are mechanics involved in the sale of used and new cars. They are involved in insurance and the repair and maintenance of vehicles.
Although they deal in new cars, they do not make much money from such deals. The percentage of money earned from selling new cars is way less than that made from repairing or maintaining vehicles.
The large bulk of a dealership mechanic's earnings comes from repairing and maintaining clients' vehicles. The remaining comes from insurance and the sale of used cars, while very little comes from the sale of new vehicles.
Our readers also liked: How Long Does It Take to Become a Mechanic?
How Do You Know That You Can Trust the Dealership?
Vehicles are a significant investment; hence if any repair or maintenance is to be done on them, caution must be taken.
The following are things to look for in your dealer:
Paying attention
Dealers that do not pay attention or listen when you're talking or expressing yourself might not be a good choice for you. They might even speak but not hold a conversation with you. These dealers throw words at you instead of discussing with you.
If your dealer doesn't listen to you but insists you get an expensive car that you do not even need. This is undoubtedly a red flag because dealers make more in a new car sale when the car is more expensive.
If your car eventually develops a fault or you need routine maintenance, they might not be the best choice as they are more concerned about lining their own pockets than considering your interests.
Therefore, you should choose a dealer that listens to what you want and ask questions based on your needs to fulfill them while remaining within your budget.
Positive reviews
Reviews are an excellent way to evaluate most establishments. It is best not only to focus on the good reviews but also the bad reviews. If you spot reviews that question the integrity or the trustworthiness of the dealership, it'd be best not to make use of the dealership.
Stick with dealerships with fewer negative reviews. This way, you wouldn't fall victim to any main issue.
Bait dealers
Some dealers advertise a specific service but start upselling once you start negotiating. This is a huge red flag you shouldn't miss at all. Any dealership that turns back on their word displays the first sign of lack of reliability. Subsequent dealings might not be straightforward as well.
Why Should You Choose a Dealership Mechanic?
Dealership mechanics do not necessarily have higher qualifications or experience than a regular automotive mechanic.
If you succeed in getting a reliable dealership when getting your car, using the dealership mechanic might not be a poor choice.
The following are reasons you might consider using a dealership mechanic;
They do not try to sell you additional services
Reliable dealership mechanics do not force you to buy services you might not need. Some private mechanics often advertise certain services to their clients to increase their profit at the expense of the client's pocket.
They stick to quality
Some mechanics charge clients for high-grade repair items but use low-grade ones to increase their earnings. You can be sure that your dealership mechanic prizes quality over profit.
The client does not bear the entire repair and maintenance cost as the manufacturer also pays them; hence, they tend to focus more on doing a good job rather than the amount to charge the client.
They explain the vehicle's faults in layman's terms
Dealership mechanics do not try to use fancy technical words while describing the vehicle's faults. Instead, they try to explain so that the client fully understands what is up with the car; hence, they use basic simple language.
This helps the client further understand what will be repaired or what needs to be replaced. The client can even make decisions on either getting repairs or replacements.
Most private mechanics prefer to keep the client in the dark regarding what's really wrong with the car. They might explain but not to the extent that the client fully grasped the situation.
This allows them the higher ground when making certain decisions in the repair and maintenance of vehicles. They might even push for replacements that are not needed to extort the client.
They offer you alternatives
Reliable dealership mechanics do not only state the problem but also offer a solution. Specific steps might be better while handling repair or maintenance; hence, it is the mechanic's duty to provide not only good solutions but also affordable ones.
Most private mechanics might go for the expensive solution, which might not be the best.
A good dealership mechanic can be trusted to ensure the best solution in terms of effectiveness and cost.
Conclusion
Dealership mechanics are a good choice for the repair and maintenance of your car. However, when choosing a dealership mechanic, it is best to choose ones that deal in new cars from your car's brand.
For instance, a dealer of new BMW cars might not be the best choice for overseeing the repair and maintenance of Honda cars; a Honda dealer would be more suitable.
Although dealership mechanics tend to have similar qualifications with regular mechanics, they are often preferred because of their transparency with clients.
However, it is essential to note that shady dealers do exist. Therefore, before entering a deal with a dealer, it is best to watch out for red flags.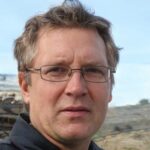 My name is Jeffrey Williams and I have been a car mechanic for over 35 years. I am currently working NYC Auto Repair Shop, in New York City and recently developed a strong passion about blogging. I decided to put together this blog where I will try and answer the most commonly asked questions I get on a daily basis from my customers.