Doing work on your car is one of the new things you will have to deal with as a new car owner. If you are not careful, it could seriously mess with your wallet and give your car additional problems due to the prices of car parts and the skill level of your mechanic.
Things are easier for you if you live near a Walmart. You get to experience top-notch service while still being able to save up some money. You have to know the kind of services they offer, though.
Will Walmart replace your brake pads and rotors?
As of now, Walmart does not provide any brake replacement service in-store. They have a partnership with Wrench Mobile Mechanic Service, a mobile service starting from $160 that will come to you to replace your brakes.
However, you can purchase brake pads and rotors and multiple other parts to service your car. Keep reading to find out more about this!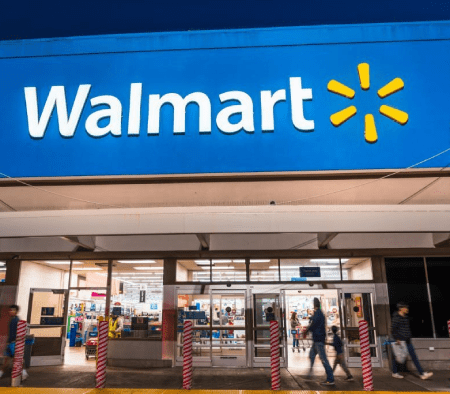 What kind of services are done at Walmart?
While Walmart offers some mechanic services to drivers who come there, it is imperative to understand that there are services that the chain does not partake in. The services that Walmart Auto Care centers offer include:
Air filter changes
Oil changes
Battery servicing
Fuel system services
Installation of light bulbs
Headlamp replacement and maintenance
Tire servicing and rotations
Windshield wiper replacement
As you can probably tell from this, Walmart only offers services they consider basic, which can be done fast and are easy to work on. Though brake services could be viewed as a good fit in this category of repairs, it still is a replacement that could initiate the onset of other more complex problems and serve as a liability for the Walmart service.
As discussed already, Walmart does offer at-home brake services through Wrench Mobile Mechanic. This service costs upwards of $160.
Related content: Do Brake Rotors Come In Pairs? (Answered)
Is the mobile service Walmart uses better than an actual garage?
Not even in the slightest. Though Walmart has launched a friendly service that caters to niche issues, they do not come close in the range of services or skills to an actual auto repair shop. Mechanics in Walmart are definitely skilled, but the business only does light maintenance.
Standard mechanics in auto repair shops can perform all the tasks the Walmart mechanics can do, but they go even further; they can repair and change quite a lot of things in your car.
For instance, if your check engine light goes on and you need to run diagnostics on the ECM or anything similar, your best bet is to go to an auto repair shop. The mechanics there would do all the checks and fix your car.
Another edge they have over Walmart is that you can always go back for extra repairs if the work done leads to more issues or if it is not done well. Although Walmart has a pretty good service, you should double-check their work on your car because they are usually busy, and there's room for mistakes.
Where can I get my car brakes done instead?
If you are feeling adventurous or you have experience repairing your brakes yourself, then that is precisely what you should do. You can trust your instincts, and you can also save money by doing just that.
However, you might not always get the desired results. Since Walmart does not offer brake repair services, you can choose to get your brake repaired elsewhere. You can explore any of the numerous auto repair shops located all over the nation that have experienced workers and have made a name for themselves. Shops like this include:
Midas
Pep Boys
Meineke
NAPA Auto parts
Firestone Auto care
AutoZone
All these shops will replace your brakes for you, but some would only do so if you buy the brake parts from them, e.g., AutoZone. When purchasing brake parts, you should consider your budget and the performance you would expect from your car.
Expensive brake pads are typically designed more intricately and primed for higher automobile performance. Choose wisely, especially if you do not want to keep replacing your brake parts regularly.
Can I buy brake rotors and pads from Walmart?
Although Walmart does not offer brake repair services to the public, they have a wide range of brake parts that one can buy to replace worn-out ones. Walmart sells brake pads, rotors, calipers, and even installation kits.
They have many products that fit almost every kind of automobile and in various quality grades.
On paper, Walmart does sell these parts on their online store, but in reality, these parts are being sold through third-party sellers. Walmart seems to be very clear about their policy of only stocking up on things that are high in demand, so they do not really stock up on brake parts, which can be pretty extensive considering there are lots of car brands out there and ownership is diluted.
Related content: Do Brake Pads Come In Pairs? (Answered)
How much do brakes and rotors cost at Walmart?
Brake pads and rotors at Walmart seem to be costlier than in other places. The lowest rotor price we were able to find on their online site was $17, while the highest rotor price we were able to find was $86. The lowest pad prices we found were $16-22, while the highest pad prices we could find were $214.
Note that these wide price ranges are in congruence with the fact there are different car brands and brakes quality for each. Also, be aware that buying brake pads and rotors from Walmart is generally costlier because the vendors there have to pay a commission to Walmart for hosting their products.
Where can I get them cheaper?
You can get your brakes and rotors cheaper in your local auto shops. In some cases, you can even find the specific brake types you want on other auto repair websites for more reasonable prices. This is not to say you should not do your research before buying.
The best thing to do is to contact your local auto/tire shops and tell them about the make and model of your car. If they have it, ask for a quote and start comparing. If you feel you can get it somewhere else for a lower price, you cut contact and make contact with another auto shop.
Conclusion
Walmart does not provide a brake maintenance service, but you can buy your pads and rotors from their online store. You can get quality products there, but you should ensure that it is within a reasonable price range before you buy them.
While they can be a good option, I recommend having your brakes replaced by your local garage or a dealership, as they will always go the extra mile to ensure customer satisfaction!