If you're passionate about cars, then a career as a Lamborghini mechanic could be the perfect choice for you. Lamborghini is a high-end sports car manufacturer, and their vehicles require specialist care and attention. If you want to work on these beautiful machines, you'll need to have some essential skills and knowledge.
High-performance cars are cars set apart by their engines. Their engines are more powerful in terms of agility, higher speed, and total driving experience.
Lamborghinis are exotic high-performance cars; hence, they require more expertise when dealing with them than regular automobiles.
A couple of people wish to work as mechanics of luxury brands such as Lamborghini. They might wonder if the training experience or education differs from being a regular automotive mechanic.
What does it take to become a Lamborghini mechanic?
Firstly, you'll need to have a solid mechanical background. You'll also need to be competent in repairing and servicing high-performance engines. In addition, you should have experience working with luxury cars – after all, Lamborghinis are some of the most luxurious vehicles on the market.
It's also essential to have a good understanding of computer systems. Many Lamborghinis are fitted with sophisticated electronic systems, so you'll need to be able to work with these effectively. Finally, you should have a passion for cars and a willingness to learn new things.
If you meet all of these requirements, then a career as a Lamborghini mechanic could be ideal for you. There are many specialist training courses available, so there's no need to hold back if you don't have any formal qualifications. With the proper training and experience, you could soon be repairing and servicing some of the most beautiful cars in the world.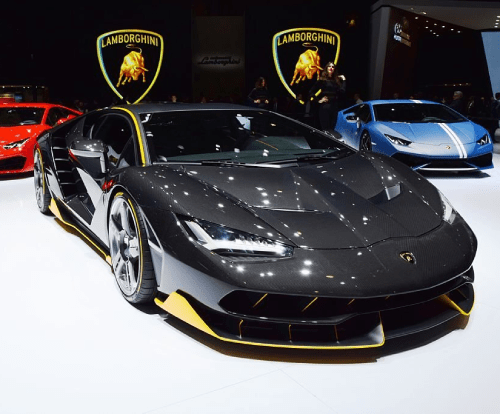 Like every person training to become a mechanic, essential vocational programs, attending technical schools or a community college might be important in getting the necessary degrees. One or more certifications might be beneficial as well.
Here Is How You Can Become a Lamborghini Mechanic
Working for a Lamborghini dealership is a dream for many young mechanics. Lamborghini dealerships are amongst the most reputable dealerships due to the history of their cars, and they are definitely on the list of dealership mechanics that you can trust.
1. Plan well
The first thing to do before starting a career or even making a career switch is to do a lot of planning, not just at the surface level. You have to dig deep and project the future you see yourself.
While being a Lamborghini mechanic is a fantastic career choice that could put you in the proximity of the best engines, many people have gone down that path and found out that it wasn't the path for them.
You might work for selfish bosses who think they are doing you a favor by letting you work for them. This is why you should dig deep and set milestones, making sure that you try your best to achieve them within the specified time and avoid any situation that would push you away from your set direction.
2. Acquire knowledge
The first step to becoming a Lamborghini mechanic or any mechanic at all is to acquire the needed skills and knowledge in the field, which can take between 2 and 5 years.
You might start with taking vocational programs. You can take these either in high school or post-high school, depending on what you want. If you take vocational programs in high school, you might acquire your degree immediately without taking in any extra programs.
Otherwise, you could take vocational programs post-high school and attend an automotive program training, technical school, or a community college to attain an associate or bachelor's degree, preferably in high-performance engine technology.
Automotive programs take about two years, and they train participants to diagnose and perform essential repairs and maintenance on a car. An associate degree is usually given upon completion.
It'd be best to be involved in thorough training relating to specialized performance equipment and the repair and maintenance of high-performance engines. Although you aim to become a mechanic in the high-performance auto industry, it is still recommended to first gain experience working on regular cars.
You might also need to gain experience dealing with accelerants as it is primarily a requirement by US Environmental Protection Agency for performance mechanics.
3. Get Experience
Once you complete your education in diagnosing and conducting repairs, gaining experience is the next step in becoming a seasoned mechanic.
You might have to work on regular automotive or commercial vehicles before working on high-performance cars. This way, you'll build your technical skills and boost your qualifications in the profession.
You might not get a position as a Lamborghini mechanic immediately; hence you might have to work with typical dealers like Honda or Toyota.
Working on commercial vehicles will build skills in tackling specialized computer or electrical systems issues.
4. Get certified
This is unnecessary, but it might be helpful to have a couple of certificates to boost your ground when searching for a job. Certifications might not be required but will make you more noticeable to your employer.
You can quickly get Automotive Service Excellence certifications given by NIASE (National Institute for Automotive Service Excellence). ASE offers about 50 different certifications. Requirements for obtaining an ASE certificate include a specific number of years of experience and successful completion of the certification exam.
Certifications provided by ASE include Advanced Engine Performance Specialist, which might come in handy if you wish to work on high-performance cars.
5. Apply for a position
Positions often open up at Lamborghini workshops; hence you should be on an alert to apply for jobs immediately there's an opening. This might take a while to get in, but you're sure to land a position with consistency soon.
Once you start working on exotic cars, you can focus on a specific high engine performance repair and become a senior expert in that department. If you're good at managing many activities, you can work towards becoming a supervisor.
Overall, when working with exotic cars such as Lamborghini cars, you might need to painstakingly ensure that you're careful when dealing with any form of repair and maintenance. Plus, quality work is the only thing that'll help you get the job and retain it as well.
When you start working with high-performance cars, you may get intimidated, but with time, you'll realize that working on exotic cars is quite similar to working on general automotive.
What's the salary of a Lambo technician?
Opposed to what most people think, Lambo technicians do not earn way more than other automotive mechanics, but they earn slightly more. Their salary ranges from $47,871 and $63,093 per annum.
Conclusion
Training to be a Lamborghini mechanic does not necessarily take more time than training to be a general automotive mechanic. The training process is not so different. However, you might need to pick up essential skills to assist you in working efficiently on a high-performance vehicle.
Getting a position as a Lamborghini mechanic might take more time and effort than getting a position as a regular Automotive mechanic. However, you're sure to get a job soon with patience and consistency.
While waiting to get a position at Lamborghini workshops, you could work for familiar brands and gain experience as you wait.