Climate change has forced upon us all the need to break certain habits that are harmful to our environment. But not all habits are so easy to break, especially if our entire society revolves around them. One such habit is driving. The invention of the first gasoline-powered four-stroke cycle engine in 1876 was one of the biggest leaps in the history of mankind. It is faster, convenient and private, unlike trains.
Little did we know that a few years down the line, this piece of tech would be contributing to one of the biggest threats of extinction facing mankind, Global warming. While we race to find a safer means of transportation, we are still very much dependent on gasoline-powered automobiles.
So it all boils down to the little things like walking or using a bicycle when you can, taking the subway, or not idling your car when you are not in traffic. In this article, I will be talking about Idling and why it is considered illegal.
In some states, idling your engine for more than three minutes is considered illegal and can result in fines of up to $1000. However, there are states such as Kentucky, Michigan, and Nebraska that have no anti-idling laws at the moment.
What is Idling
Idling is when a vehicle's engine is left to run even though the vehicle is not moving. Most drivers idle their vehicles by force of habit, except for situations that demand that a driver idles the vehicle. Like getting stuck in traffic. Idling is an expensive habit because it consumes more fuel, causes the engine to wear faster than usual, and leads to the buildup of soots in the engine.
All these add up to higher maintenance costs and frequent maintenance. This is probably more than most of you bargained for, but that is just one side of the problem. Idling also impacts our health and environment negatively.
Is Idling Bad For the Environment?
Yes. Exhaust fumes from vehicles contain harmful gases, chemicals, and soots. When released into the air, these compounds are known to cause ground-level ozone, acid rain, and a host of other issues that affect our environment.
Idling vehicles release these harmful chemicals, gases, and particles into the air in the same way as if they were moving. One of the most harmful gases produced by idling vehicles is CO2 According to the US Department of Energy, Idling wastes about 6 billion gallons of fuel and produces about 30 million tons of CO2 every year.
This adds up to the CO2 buildup in the atmosphere and amplifies the greenhouse effect. The rising temperature across the world, known as global warming, is a direct effect of the excess CO2 gas in our atmosphere.
To reduce the amount of CO2 in our environment and slow down or even mitigate global warming and the greenhouse effect, the government and independent organizations are doing everything possible to reduce the amount of CO2 being produced daily. One way to do this is to set laws against avoidable actions like idling.
What states have anti-idling laws?
Anti-idling laws are laws set by the government to restrict individuals from idling their vehicles. Anti-idling laws differ depending on the state. In some states, the law only applies to specific local government areas and specific types of vehicles. Sometimes, the law does not completely restrict idling but limits the idling time of each vehicle depending on factors like the size of the vehicle and population size. California was the first state in the US to restrict idling.
In California, idling your vehicle for more than 5 minutes attracts a fine of $300 for first-time offenders and between $1000 to $10,000 for subsequent violations of the law. In Sacramento, one could get fined up to $25,000 for violating the anti-idling law. In New York, idling for more than 3 minutes could get you a jail sentence of 15 days or a $50 fine.
The following states in the US have anti-idling laws or a form of regulation against it.
Arizona, California, Colorado, Connecticut, Delaware, Georgia, Hawaii, Illinois, Louisiana, Maine, Maryland, Massachusetts, Minnesota, Missouri, Nevada, New Hampshire, New Jersey, New York, Ohio, Oregon, Pennsylvania, Rhode Island, South Carolina, Texas, Utah, Vermont, Virginia, Washington, Wisconsin, Wyoming.
What states have no idling laws?
The following states in the US do not have anti-idling laws or any forms of restriction against it; Alabama, Alaska, Arkansas, Idaho, Indiana, Iowa, Kansas, Kentucky, Michigan, Montana, Nebraska, New Mexico, North Carolina, North Dakota, South Dakota, Tennessee, West Virginia.
Why are there Idling laws?
Apart from environmental protection, idling laws also help to prevent health-related issues like asthma, allergies, heart diseases, and Cancer. However, the growing concern for our environment remains the major reason behind idling laws. Most anti-idling laws are focused on trucking companies.
According to trucks.com, "By 2030, Greenhouse emissions from heavy-duty trucks will surpass what is produced by cars," and trucks account for more than 20% of greenhouse emissions and oil use in the US.
Health-wise, children are most affected because exhaust fumes are most concentrated close to the ground. In a school environment, idling vehicles of caregivers waiting to pick up their wards could pollute the air and make it dangerous for the children to breathe. This is one reason behind the increasing cases of Asthma, especially among school-age children.
The Environmental Protection Agency (EPA) and the National Highway Traffic Safety Administration (NHTSA) set laws that make truck idling illegal. The EPA guidelines and other anti-idling laws aim to cut down on emissions produced as a result of idling. These include particulates, CO2, and other hazardous compounds that are in the exhaust fumes of vehicles.
Related content: Can Idling Your Car Burn Oil? (Answered)
What is considered excessive idling?
Excessive idling depends on the anti-idling laws of the state or country. For most states in the US with anti-idling laws, five minutes is the maximum time allowed for idling. This means that anything longer than five minutes is considered excessive idling. In some states, the limit is set at 3 minutes; anything more than that, and you are expected to stop the engine. The reason is that longer idling time is not only bad for the environment, it is also very wasteful. Most people idle their vehicle to get it warmed up.
But doing so for more than 10 seconds has no additional benefits. Within 10 seconds of idling, the oil is well circulated, and the engine warmed up to operational temperature. After this, the faster way to raise your engine's temperature is not to keep idling but to drive. Driving warms up the engine faster than idling. Longer idling times are often permitted in temperatures below freezing point. Even at that, there is still a limit on how long you can idle. Many experts agree that 60 seconds is enough to achieve the required operational temperature.
How to minimize vehicle idling
Idling is illegal in many parts of the world, and although you can not completely stop idling, there are measures to take to minimize it. Here are five things you can do to reduce your vehicle idling time.
Turn off the engine.
There are many misconceptions about idling, and one of them is that turning off the engine consumes fuel. But this is wrong, modern engines are optimized to require very little fuel during startup compared to when idling. So if you won't be driving for more than 1 minute, it is advisable to turn off your engine. Slow traffics is a common instance where drivers idle their vehicles for longer times. In such a situation, turning off the engine is much better in the long run.
Use block heaters
Also, to avoid excessive idling during the winter, you should consider using block heaters. This device helps to warm up the engine block and makes it easier to start. Block heaters also reduce the idling time needed for your vehicle to reach its operational temperature. So you get to contribute less to environmental pollution while cutting down on fuel costs. You can increase fuel economy by as much as 10 to 25% using block heaters at temperatures ranging between -20 degrees to -25 degrees celsius. With automatic timers, you can set the block heaters to start warming up the engine a few hours before you are ready to drive.
Idling warms up the engine
This is partly accurate. Idling can easily raise the temperature of your car to an acceptable level. But if raising the car temperature is the only reason why you idle your vehicle, then it is best to use other options that can still get the job done while minimizing environmental impact. Better still, driving is considered a better way to get your car going. However, you should move slowly at first to give the engine time to get sufficiently warmed up.
Use remote car starters
Remote car starters are devices similar to block heaters. They can come preinstalled with the vehicle or installed by an aftermarket dealer. Alongside protecting your vehicle from theft, a remote car starter can also heat your vehicle to the right temperature. This is equally helpful in cold weather when the engine is cold, and the windshields are frosty. The remote car starter offers the same advantages as block heaters, but instead of only heating up the engine, they warm up the entire vehicle.
Related content: Oil Light Comes On When Idling? Find Out Why!
Conclusion
Idling is essentially a part of driving, but that doesn't mean it's good practice. Although you can't completely avoid idling, there are measures you can take to avoid getting a fine. We've discussed some of the measures to take to reduce your idling time and avoid getting on the wrong side of the law.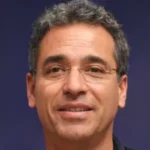 Iliah is the co-founder of Mechanic Ask, where he writes detailed step-by-step tutorials for repairs and mods. He also posts videos walking through things like engine swaps, suspension lifts, and tuning chips. Iliah uses his blog as an educational resource for car enthusiasts based on the knowledge he's gained from 15 years as an ASE-certified master technician. His repair manuals provide even novice readers the confidence to take on big projects.