All automotive manufacturers have been greatly impacted by the COVID-19 virus. Following various supply chain issues and a grim future, Mitsubishi announced in July 2020 that there won't be any new models introduced in Europe.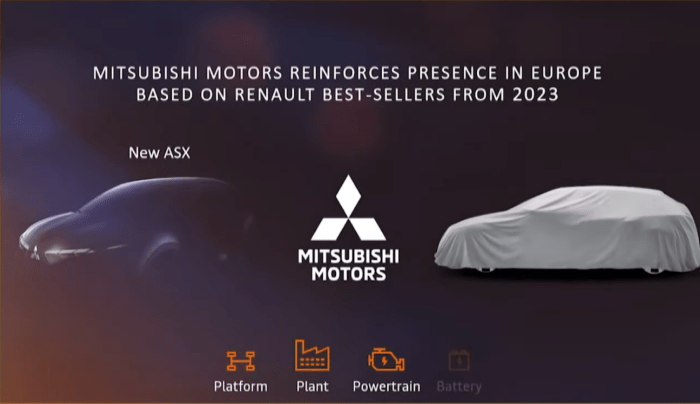 Nearly a year later, after things cleared up, the company decided that the European market remains a significant market for their sales and announced their plans to launch two new cars in a partnership with Renault.
At the time the Japanese manufacturer revealed that the two models will be built by Renault and they will hit the European market in 2023.
This week, at the conference held by the Renault-Nissan-Mitsubishi alliance, the group teased the new cars by revealing some tidbits. They announced that the first model is a successor of ASX and it will be available for purchase in the first part of 2023.
We can expect the new ASX to be based on the Renault Captur, due to their similar sizes. However, from the tease, it looks like they will be very different, instead of just a rebadged Captur.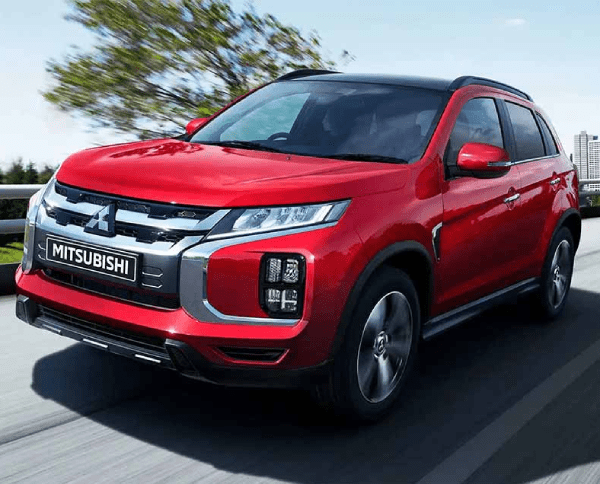 Lastly, Mitsubishi revealed that the upcoming crossover will be available as a hybrid and plug-in hybrid, using technology from Renault.