Buying a car is more than just BUYING A CAR. Way beyond getting yourself a metal beast that takes you from point A to point B, you are getting a haven that offers you prime service in terms of comfort, aesthetics, versatility, and connectivity.
Carmakers know this, and that is why each model comes with trim levels, which indicate the levels of equipment and gadgets a particular model comes with.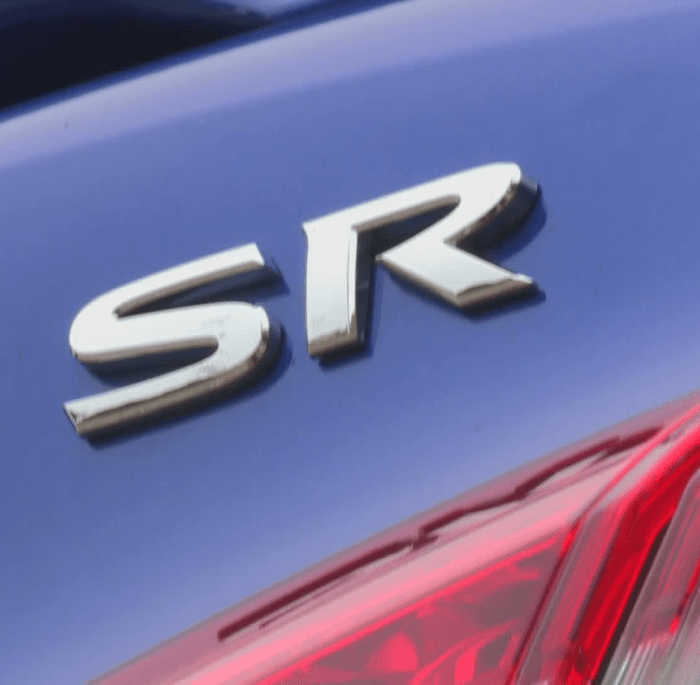 The base models have the least features, offering only necessities and a few bonuses. In contrast, the highest tiers offer top-of-the-line doohickeys designed to deliver exceptional experiences to the car owner.
The Nissan brand typically assigns to each model about five tiers. These tiers are generally S, SV, SR, SL, and the platinum level.
The S trim is usually the base model for Nissans; the SR (Sport Rally) trim is even more interesting to explore, seeing as it is the prime choice for car buffs who value performance above luxury or versatility.
What Is the First Car Offered Under the SR Logo?
Nissan produces a wide array of car models with designated trim levels. The SR trim level was first seen in 2009 when the SE line was discontinued and rebranded.
The 2010 Nissan Altima model came out with both the sedan and the coupe. It featured an aluminum alloy wheel and rebranded the interior fabric and other pieces.
Ever since, the SR trim has made it to other Nissan models, gotten even bigger and better, and offered more features. Presently, the SR trim is featured exclusively in the models Altima, Maxima, Versa, Sentra, and Kicks.
Read more: What is the Meaning of SR5 on a Toyota?
What Is Usually Included in the SR Package?
When looking at different cars, you can tell which emphasizes luxury and which has the engine of a beast. The thing to know about the Nissan SR trim level is that it puts performance, aesthetics, and athleticism on priority over luxury and comfort (that is not to say it lacks any of those in all capacity).
Depending on the Nissan model, the SR package comes with various features that reflect the style and dégagé to be expected from a performance variant. A few of these overall features include;
Leather-wrapped steering wheels
A no-brainer, really. If a car offers performance and sportiness, then it stands to reason that it should come with a comfortable wheel handling experience.
LED headlights with LED signatures and LED fog lights
The car lamps are 100% powered by Light Emitting diodes. This comes with various advantages, being easy to use, having a greater efficiency with longer lifespans, and greater strength
What is performance, what is athleticism, without a good suspension system? The SR trim has a suspension system that has been specially made to handle rough roads and trails. This lends to the overall riding experience by making sure the ride stays as smooth as possible
All SR models have aluminum alloy wheels and depending on the particular model, the inches get bigger and bigger.
Paddle shifters (with manual shift mode)
Paddle shifters help to change the gear without moving your hand to the gear, making the transmission switching more efficient and easy to execute. Most SR trim levels come with these facilitators.
These are generic features to be expected in all SR trims. However, it is worth noting that if all SR trim levels are the same, then there is not much need for different models in the first place. Here are some additional features that 2022 models on SR trim levels have;
Altima: Auto emergency brakes (pedestrian detection included), 19" aluminum-alloy wheels, laminated glass primed for acoustics, charcoal rear diffusers, seats trimmed with sports cloths, and so on.
Versa: Heated exterior mirrors, FMH headlights, six-speaker audio system, automatic temperature control, 17" aluminum-alloy wheels, and so on.
Maxima: Immediate surrounding monitor, automatically heated (and cooled) front seats, premium Ascot leather seats, USB ports, 19" aluminum-alloy wheels
Sentra: 18" aluminum-alloy wheels, sliding moonroof, Primatex seats, NissanConnect® with Wi-fi hotspot, etc.
Which Is Better, the SV or SR?
It is generally understood that the SR trim level is an upgrade from the SV package. In most cases, the SR trim usually offers most SV features in addition to the various other gimmick bells and whistles that come with it.
The SV is a tier above the standard base trim level S but does not offer versatility as much as the SR. However, it is worthy of note that this largely depends on the needs of the car owner.
A lot is open to subjectivity, and for some people, the SV is a much better choice than the SR. The SV places emphasis on driver safety.
What Is the Difference Between a Nissan SR and Nissan SL?
The way one can tell the difference between a boxer and a sprinter just by looking, the difference between a Nissan SR and SL is apparent to even people with only rudimentary knowledge about cars.
While the SR trim focuses on performance and rugged beauty, the SL trim level is for car owners who want an excellent luxurious experience from a non-luxury carmaker.
The SL comes with most SV features and adds more high-quality accessories to its arsenal. Such accessories include prime leather seats, a BOSE nine-speaker audio system, a touchscreen display with navigation, heated steering wheels, standard automatic temperature control, even air-conditioning vents for the rear passengers.
These features set the SL and SR trim levels apart, and it is evident to the observer the types of experience prioritized when both variants are being assembled.
Conclusion
We can see that the Nissan brand has created a variety of options available to car owners based on the experiences they value more.
The SR trim is the one for folk who prefer to see their car and its motions as an extension of themselves on the road. In contrast to other trim levels, the SR has its advantages and its shortcomings (if they can be seen as such), but all in all, it is a wonderful choice for folks looking to be a part of the Nissan club.
Sources