When you are driving at night, it is important to see the road ahead of you. But if your headlights are not pointing in the right direction, it can be difficult to see. Many cars now have adaptive headlamps, also known as turning headlights. These allow you to point your headlights in the direction you are turning to see better.
Here are 10 of the most popular cars that come with turning headlights:
1. Ford F-150
The Ford F Series has been the most sold car in the US in 2021, hence is a popular choice amongst Americans, and for a good reason. The car starts at $28,940, and comes with plenty of features, compared to its competitors.
While not standard on the entry-level F-150, the cornering headlights come as standard if you upgrade to the Lariat trim, which starts at $47,640.
Your vehicle may be equipped with a unique feature that can help improve your visibility when cornering during nighttime driving.
According to Ford, the system is called Adaptive Front-Lightning and will become active only when the car moves over 3mph. If you want to turn this feature off, while the car is stationary, go to Settings, Vehicle, Lightning, Adaptive Headlamps and switch it off.
2. RAM 1500
Another darling of the US drivers is the RAM 1500. The car has been selling in huge volumes in the last couple of years, and it's a direct competitor to the F150.
You need to upgrade to the Laramie trim to get adaptive lights, which comes at $48,250.
In addition to LED cornering headlamps, you also get heated and ventilated seats, a bigger display, and forward collision warning with active braking.
The entry-level trim is called Tradesman and is the best seller out of all the trims, as it only starts at $35,200.
3. Toyota RAV4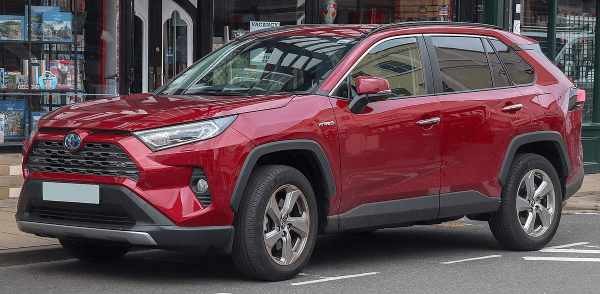 Toyota is well known to equip all their cars with extra features, that other manufacturers usually charge for. The rav4 is no exception, coming with Active Cornering Assist even on the entry model, which costs just $25,510.
This system is part of the Toyota Safety Sense 2.0, aiming to make your driving experience safer.
Similar to how other similar systems work, it will monitor the steering and signaling, activating the cornering light when you change direction.
This will help you have a better view of the road ahead, making deers and other hazards more visible at night.
4. Acura RDX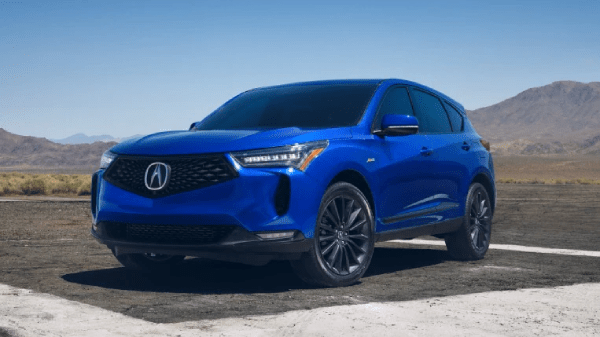 Adaptive cornering headlamps can be found on the all-new Acura RDX. They're designed to improve nighttime visibility while driving, and they provide a welcome addition to the already impressive list of safety features on these two models. Here's a closer look at how they work.
The Adaptive cornering headlamps on the Acura RDX use an array of LED bulbs to light up the road ahead, providing better visibility than traditional headlamps. The system has three different modes: high beam, low beam, and cornering.
High beam mode illuminates the road ahead with a bright, wide-ranging light, while low beam mode uses a less intense light for increased clarity without blinding oncoming traffic. Cornering mode is activated when the turn signal is engaged, and it illuminates the area around the turn to give the driver a better view of what's ahead.
The Adaptive cornering headlamps are just one of many safety features on the Acura RDX and come as standard even on the entry-level trim.
5. Mazda CX-9
The CX-9 from Mazda is another car that can be equipped with adaptive cornering lights. Mazda calls this system ALH (Adaptive LED Headlights).
ALH is an advanced lighting system that adjusts the light intensity and beam pattern according to the driving conditions. The system uses LED lights for both low and high beams, and can automatically switch between them depending on the situation.
This system comes as standard on the Mazda CX-9 Grand Tour trim, starting from $44,700.
However, depending on your region, the ALH from Mazda can be added at extra cost on lower trims as well.
6. Nissan Pathfinder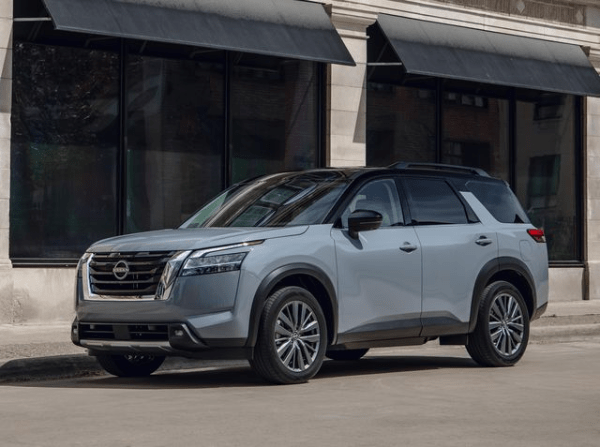 The new Nissan Pathfinder can be equipped with Adaptive LED Headlights, which work similarly to Mazda's ALH. Regardless of what trim you decide to go for, your Pathfinder will come with Intelligent Auto Headlights.
The cheaper trim starts from $34,640 and comes pretty well equipped.
7. BMW 3 Series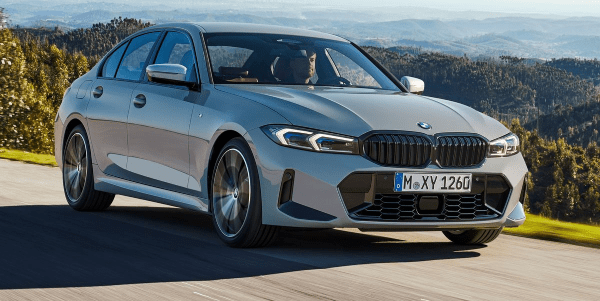 As a luxury car manufacturer, BMW is always looking for ways to set its vehicles apart from the competition. They've done this by offering laser lights as an optional feature on some of their models.
Laser lights are a type of headlights that use laser diodes instead of traditional bulbs. These diodes emit a very bright light that is said to be up to three times brighter than LED headlights.
Unfortunately, laser lights do not come as standard and they will cost around $1,000, depending on your region.
8. Hyundai Kona
In order to remain competitive in today's crowded market, Hyundai started offering adaptive headlights as an option on many of their models.
Kona is one of the most popular Hyundai models, due to its relatively cheap price and the number of features that come as standard. If you are going for the Limited trim, you will receive adaptive LED headlights as standard.
The Hyundai Kona Limited starts from $28,600 and is one of the cheaper cars that come with adaptive headlamps as standard.
9. Volvo S60
Volvo is one of the premium automakers in the US, and there is no doubt that all their models can be purchased with this feature.
However, you will need to go for the Inscription trim if you want adaptive lights, no matter what model you decide to purchase. The S60 Inscription starts from $43,295 and is definitely worth the extra $3,000 compared to the entry level S60.
Apart from the LED lights with cornering function, you get a better sound system, more comfortable seats, and extra safety features.
10. Mercedes Benz GLC
The GLC has been a darling of many Americans, and it is tough to fault its design. The car drives smoothly and is luxurious and safe. However, all this comes at a premium of $43,850.
Add a couple of extras as Mercedes Intelligent Light System headlamps, and you can easily spend over $50,000.
The Mercedes-Benz Intelligent Light System is a headlight system that automatically adjusts the light beam to match the current driving conditions. It can be used in both low-beam and high-beam mode and can be activated manually or automatically.
The system uses a camera mounted on the windscreen to detect oncoming traffic and adapt the light beam accordingly. The system will dip the headlights in low-beam mode to avoid dazzling other drivers. In high-beam mode, the system will raise the headlights to give you a better view of the road ahead.
Active Curve Illumination is active at all times and will guide you through every corner!