Have you ever wondered what all those cryptic RPO codes mean when shopping for a used GM vehicle? As an owner, have you wanted to better understand the specific options and features of your ride? GM's RPO (Regular Production Option) codes unlock a wealth of information about individual vehicles once you know how to decipher them.
In this comprehensive guide, you'll learn how to locate (including by VIN), decode, and leverage RPO codes to become an informed shopper or empowered owner. With the right knowledge, these codes can help you compare models, assess value, order parts, and more. I'll walk through real examples and provide tips to use RPO codes to your advantage.
Locating the RPO Codes in a GM (Before & After 2018)
So where exactly do you find these RPO codes? Pretty simple! If your car is older than 2018, the sticker displaying your RPO codes can be found in the glovebox compartment.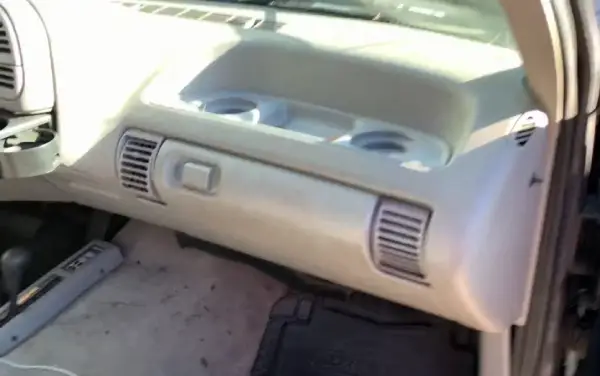 Here's a quick look at what you should be expecting to find: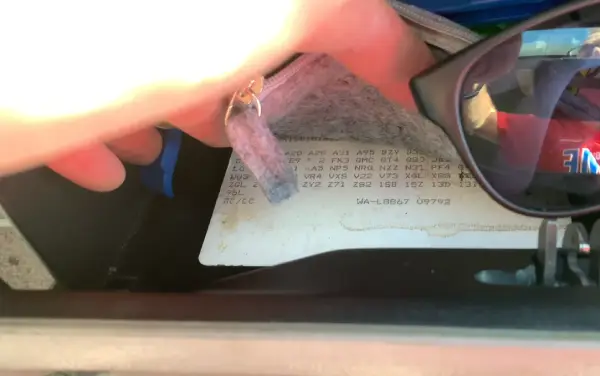 Note to owners of GM cars newer than 2018:
After 2018, General Motors made the decision to alter the placement of the RPO codes sticker, which had traditionally been located inside the glovebox of their models. General Motors opted to move the RPO codes sticker to a more visible location on the B pillar, which is the vertical support structure between the vehicle's front and rear doors.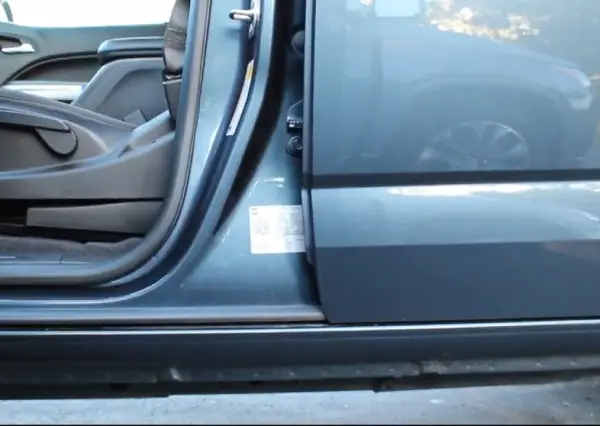 This makes the information about installed options and configurations more readily accessible and visible to owners, technicians, and others who may need to reference the codes.
Find GM RPO Codes by VIN
However, if the car is old, there is a high possibility that the sticker displaying the codes might not be there anymore. Luckily, there's a second way to identify the RPO codes of your GM, by using the Vehicle Identification Number (VIN).
Locating the VIN of your vehicle should not be difficult, as this information is displayed in multiple places:
On the dashboard on the driver's side, usually visible through the windshield
Under the hood on the front of the engine block
On the front end of the frame, common on older models
Inside the driver's side door sill, on a sticker or metal plate
Under the spare tire, if the car has one
Etched into the vehicle's window glass
Stamped directly onto the engine block
Here's a breakdown of how to spot them:
GM VINs are 17 characters long and contain both numbers and letters.
Characters 4-9 identify the vehicle attributes, including the RPO codes.
Each letter or number in the RPO positions represents a code for an option.
For example, take this sample VIN for a 2000 Chevrolet Silverado 1500 3dr Ext Cab 143.5″ WB 4WD LS: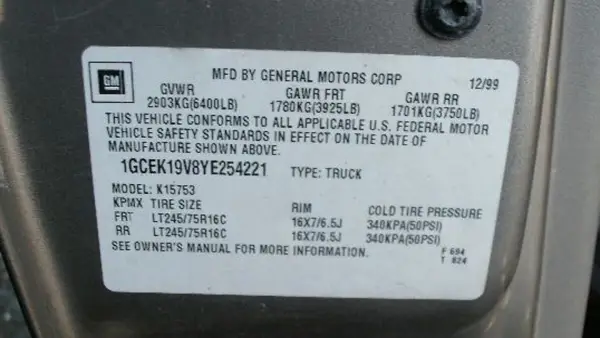 Helpful Resources for Decoding RPO Codes from VINs
Manually looking up every RPO code would be tedious and time-consuming. Luckily, there are some ways to speed things up.
VIN Decoder sites – you can use a site like Compnine to get the full list of RPO codes. Just enter the VIN, and you will get the full build sheet of the car.
Gmc.com – The easiest way to receive a detailed list of your vehicle build is to visit gmc.com and ask them using the live chat about the car's build sheet. They will email you a list showing all the RPO codes relevant to the car.
Visit your local GM dealership – If you have a close GM dealership, drop by and they should be able to print out this information for you for free.
RPO code lists – Resources like this PDF provide searchable databases of code definitions.
Forums: Sites like GM-Trucks.com have active forums where members discuss RPO codes. Search for specific codes to see feedback.
Part Catalogs: Online GM part catalogs from retailers like GMPartsDirect.com allow you to search by RPO code to see corresponding parts.
Facebook Groups: Enthusiast groups like "GM Trucks" on Facebook can provide crowd-sourced help with deciphering RPO codes.
GM RPO Coding System Explained
GM has used RPO codes since the 1950s to catalog vehicle configurations. They adopted a standardized system across brands in the 1970s that continues today. Here's an overview:
First digit: This indicates the model year, like "1" for 2019 vehicles.
Second digit: This is the division code for the GM brand:

1 = Chevrolet
2 = Pontiac
3 = Oldsmobile
4 = Buick
5 = Cadillac
6 = GMC

Third digit: This shows the body type, like "C" for conventional pickup trucks.
Fourth/fifth digits: These are the specific RPO codes, each representing a particular option or feature.
Some key categories include:
Interior codes: Seating configurations, trim levels, entertainment systems
Exterior codes: Paint colors, wheel sizes and styles, body mods
Drivetrain codes: Engine/transmission packages, axle ratios, towing capacity
Safety codes: Airbags, parking assist, lane keep assist, other advanced driver aids
Convenience codes: Power features, remote start, lighting packages, storage bins
Let's look at a breakdown of the RPO codes from our Silverado example earlier:
AE7 - Seats, front 40/20/40 split-bench with covered armrest storage  
IO5 - Audio system, 8" diagonal color touch screen
NZM - Transmission, 10-speed automatic
PCV - Chrome recovery hooks
Q5U - Tires, LT275/65R18C MT blackwall
UE1 - OnStar and Chevrolet connected services capable  
UQA - Audio system feature, Bose premium 7-speaker system
The seats, transmission, tires, and audio options are quickly apparent from the RPO descriptions. Codes like these help paint a detailed picture of a vehicle's equipment.
How to Use GM RPO Codes?
So now that we discussed every single way to identify the RPO codes relevant to your vehicle let's see why one would like to find this list.
Using RPO Codes When Shopping for a Used GM Vehicle
For savvy used car shoppers, GM RPO codes can provide a wealth of data to compare different models and evaluate the value of individual vehicles. By decoding the RPO codes, you can gain insights into the factory options, special editions, and installed equipment. Let's explore some tips for using RPO intel to your advantage when shopping for a used GM car or truck.
Compare RPO Codes to Identify Model Differences
Since RPO codes detail the installed options, they are extremely useful for comparing different versions of the same model. For example, if you are looking at two used Silverado 1500 pickups from the same year, decoding the RPO codes allows you to see exactly what features each truck has. Maybe one has the Max Trailering Package while the other doesn't. Or one has heated and ventilated front seats while the other only has basic vinyl seats. The RPOs help you identify key differences at a glance.
Confirm Special Editions and Packages
GM has offered various special edition and package models over the years with unique RPO code combinations. These include the Silverado Trail Boss, GMC Sierra Denali, Buick Regal GS, and many others. Decoding the RPOs on a used vehicle can help you confirm it's a genuine special model and spot any discrepancies. For instance, if the seller claims a certain package or edition, you can cross-check the RPOs yourself to verify the claim. This protects you from misrepresentation.
Negotiate Price Using RPO Details
Since RPO codes provide detailed specs on factory options, you can leverage this information to negotiate the price on a used GM vehicle. Certain options like upgraded audio, performance packages, and driver assistance features can add significant value in the used market. If the RPOs show a used car or truck has desirable options that the seller failed to mention, you can point this out and justify a lower offer price. The seller may not realize all the equipment identified by the RPO codes, giving you the upper hand in price talks.
Confirm Parts for Service and Repairs
The RPO details also come in handy for identifying the correct parts if service or repairs are needed down the road. For example, if a used Silverado needs new shocks, knowing the suspension RPO code ensures you get the proper replacement parts. The RPOs help remove any guesswork for you and your mechanic.
Equipped with the knowledge from this guide, you can utilize GM RPO codes to maximize your used vehicle purchase. Decode those VINs to reveal key details and get the best deal!
Leveraging RPO Codes as a GM Vehicle Owner
The usefulness of GM RPO codes doesn't end once you purchase a new or used model. As an owner, decoding your vehicle's RPO codes provides insights into the factory equipment to enhance your overall experience.
Decode RPOs to Better Understand Your Vehicle's Options
Your vehicle's window sticker and sales paperwork may provide basic details on the trim level or major options. However, the comprehensive RPO code list offers the full picture of everything that came from the factory. As a new owner, take the time to decode your RPOs using a VIN decoder or code lookup. This will reveal details that may not be obvious based on a test drive or visual inspection. You might discover:
Undisclosed audio system upgrades
Performance enhancements like engine oil cooling
Extra convenience features like auto-dimming mirrors
Advanced safety tech like lane change alert
Understanding the complete RPO equipment list helps you take full advantage of the options you paid for.
Identify Any Missing Options or Discrepancies
Decoding RPOs also allows owners to identify any discrepancies with missing options or incorrect configurations. For example:
The RPOs may show a sunroof that is no longer present
The audio RPO doesn't match the actual sound system
Certain power seat or convenience codes are missing
By comparing the RPO list to your actual vehicle, you can detect any inconsistencies from the original factory specs. This is useful for ensuring you get the model you paid for, or if you need to file any claims related to missing equipment.
Use RPOs for Ordering Replacement Parts
As discussed earlier, GM RPO codes are invaluable when it comes to ordering replacement parts and repairs. The local dealership can easily identify the correct parts you need by referencing the RPO list for your car or truck. This prevents getting the wrong components that don't fit your specific model and factory configuration. It also ensures any replacement parts maintain the intended performance and compatibility with other RPO equipment. So save yourself headaches and keep a decoded RPO list in your glove box. It takes the guesswork out of maintenance and repairs.
In Summary
Whether shopping for your dream car or servicing your current ride, knowledge about GM RPO codes provides real advantages. Learning to decode these codes unlocks a wealth of helpful details.
With some simple research tools, you can access this insider information to make smarter purchase decisions and better enjoy your vehicle. I hope this comprehensive guide gave you confidence for navigating GM RPO codes. Here are some final tips:
Use online VIN decoders to quickly translate RPOs
Compare RPOs to identify key differences between used vehicles
Leverage RPO data to negotiate used car prices
Keep your vehicle's RPO list handy for repairs and maintenance
Now you can shop like an expert and maximize the experience with your current ride. Happy decoding!

Engineering Coordinator with 5+ years of experience in the automotive manufacturing industry. Currently supporting vehicle development and new model launch activities at Honda Development and Manufacturing of America. Skilled at managing engineering teams, overseeing prototype builds, coordinating testing, and driving continuous process improvements. LinkedIn