At a time, just owning a car was enough, and everyone didn't mind having one that looked just like the neighbors. Those days are far behind us, this is the era of personalization, and most people will like their car to look and feel as unique as possible.
But it is not always about personalization for the sake of personalization sometimes, it is about improving the functionality of your car, and Mods make this all possible. 
Depending on the mods, you can make your car go faster, look bigger and even better, or adapt it to tougher terrain than initially intended. That said, here are five off-road Mods to try out if you own a Toyota highlander.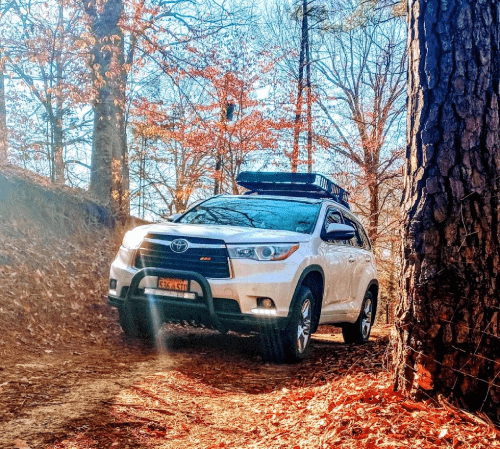 Body Lift Kit and Suspension Lift Kit
You may be slightly confused about these two if you are not into mods. However, they are often the first customizations if considering taking your Toyota highlander off-road. Both the body lift kit and suspension lift kit will add a few extra inches to your Highlander.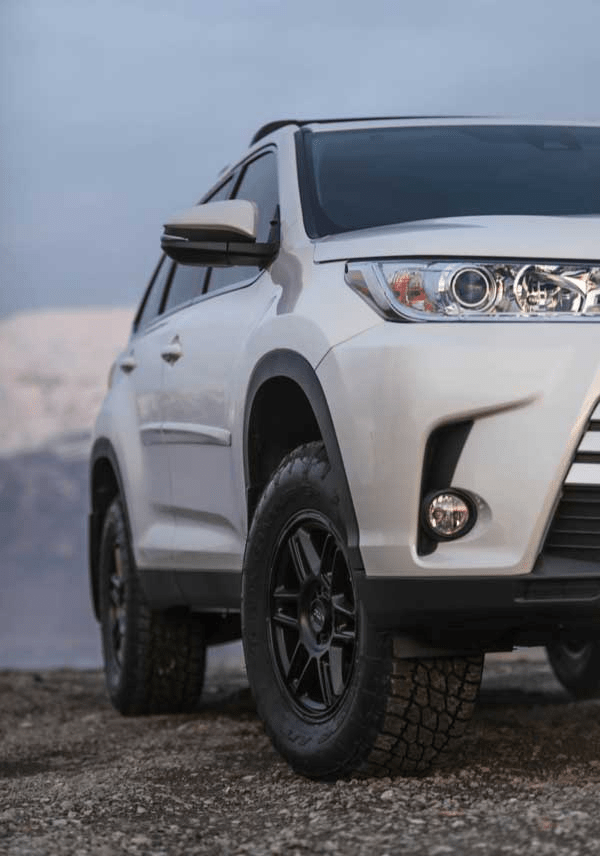 The body lift kit can be used to raise the chassis, tampering with its wheels and suspensions. Installing the suspension lift kit involves replacing the OEM suspensions of your vehicle.
Although both provide enough clearance for installing bigger tires, the suspension lift kits offer better overall clearance for off-road navigation. It is also more expensive, takes more time to install, and can affect car handling. 
Deciding whether to go for the body lift kit or suspension lift kit will depend on how much clearance you need, your budget, and how much time you have.
With the body lift kit, you can raise your Highlander by one to three inches, and with the suspension lift kit, you can raise it up to 12 inches. 
All-Terrain tires
After lifting your Highlander, the next mod on your list should be installing an all-terrain tire. Unlike regular tires, All-terrain tires are designed for both on-road and off-road driving.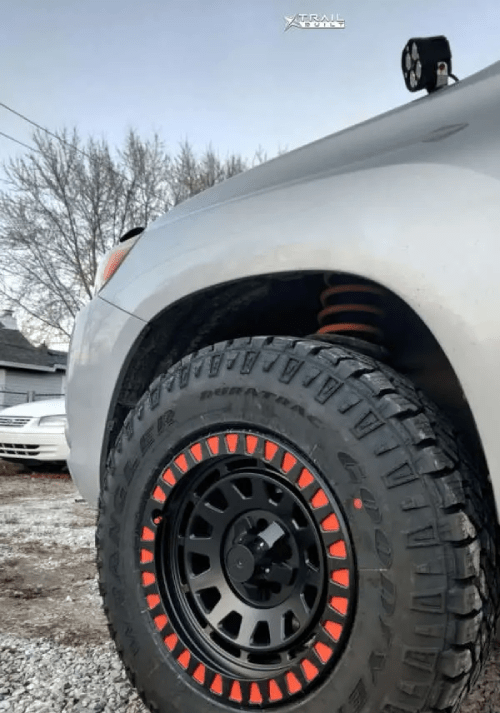 They have wide tread blocks and deep grooves, which give them more traction for off-road conditions like mud, sand, gravel, and even snow. The strong but flexible side walls prevent punctures from sharp sticks and rough stones. 
In exchange for their enhanced performance, all-terrain tires have a shorter lifespan than regular tires. They are known to last between 20,000 miles to 40,000 miles.
The actual lifespan will depend on how you use it and the manufacturer. They also come in different sizes ranging from 33 inches to 40 inches.
Your choice will depend on how much off-roading you will do and how high you are willing to raise your Toyota highlander. While body lift kits can accommodate 33-inch tires, you will need a suspension lift kit if you want to go higher.
The price ranges from $100 to more than $1,000 depending on size, manufacturer, and if you are buying a used one or a brand new tire.
Bull bar
For extra off-road protection, you need a bull bar. This could be made with either aluminum, steel, or plastic but sturdy enough to withstand collisions. After all, you won't want to lose your headlights or get your bonnet smashed while off-roading.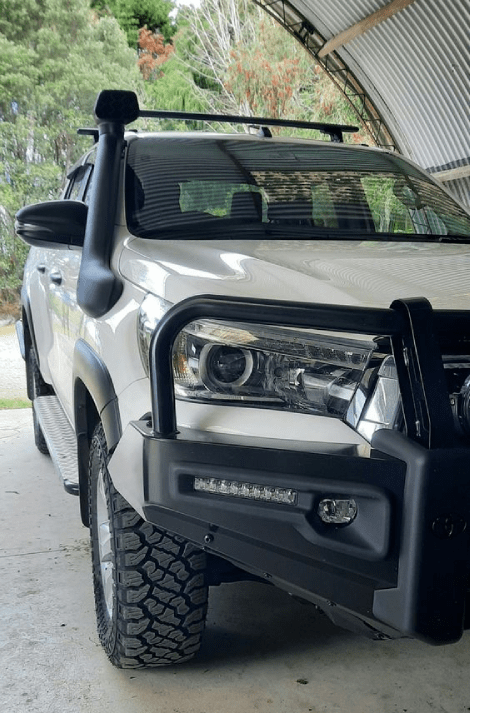 Apart from protection, bull bars also provide a base to mount accessories like antennas, extra pairs of headlights, and winches. They could also be designed to form steps that can be used to access the engine.
Bull bars come in six different styles; single hoop, triple hoop, bumper bar, nudge bar, competition bars, and baja bars. Each design differs in the level of protection and functionality they offer. 
However, single hoops and triple hoop bull bars offer the best protection and are common with most SUVs like the Toyota highlander.
Winch and Tow hook
Getting stuck is no fun, but then it happens, and if you find yourself in such a situation, you will need a winch and a tow hook. Without one, it will be challenging to get your car off the hook, literally.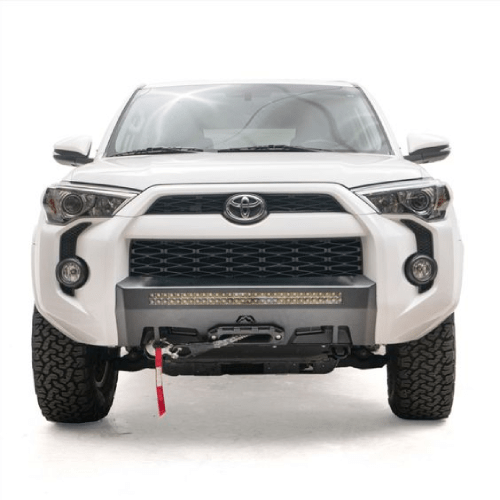 The tow hook is a metal hook attached to the car to make it easy to tow, and a  winch is a mechanical device installed in front of the vehicle to pull or lift the car if it gets stuck. 
It is good to have both the tow hook and winch handy because if you are in a situation where you can't operate the winch. In that case, you will need to tow your car with the help of another vehicle.
Deciding on which tow hook to buy is easy, but with the winch, there are a few things to know. 
When deciding which winch to buy, you must consider the weight of your Highlander. In this case, that will be the Gross Vehicle Weight Rating (GVWR) or Gross Vehicle Weight (GVW). 
This is the total weight of your Toyota Highlander with payload. As a rule of thumb, you should make sure your winch can handle 30 to 50% more weight than the GVW of your car. So if your Highlander has a GVW of 6000 pounds, you'll need a winch capable of hauling between 7,800 to 9,000 pounds. 
You also have to choose between using a steel cable or synthetic rope. Although the steel cables are less expensive, they are more durable, but the synthetic ropes are easier to handle. Despite their pros and cons, any of them can get the job done. 
You can get the tow hook for a few hundred dollars, whereas a winch can cost up to $1000 and above.
Roof Rack
A roof rack makes it easy to carry extra luggage with your Toyota highlander. Some vehicles come with a pre-installed roof rack. But if your Highlander didn't come with one, you can still have it installed with a little extra cash.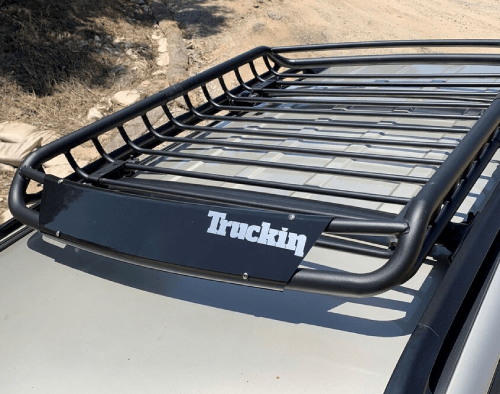 A temporary roof rack with removable suction cups costs about $200; for a permanent structure, you may need between $300 and $600.
Apart from serving as cargo space, roof racks can also hold spotlights that can serve as an additional light source or add to your Toyota highlander's overall aesthetics. 
In summary
You can transform your Toyota highlander from an ordinary SUV into an off-road champ. If you don't know how then this article's information will be an excellent way to start.
All five mods discussed here can be purchased from a reputable dealer, however, you may need an expert to help with the installation.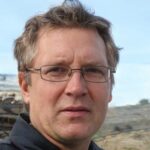 My name is Jeffrey Williams and I have been a car mechanic for over 35 years. I am currently working NYC Auto Repair Shop, in New York City and recently developed a strong passion about blogging. I decided to put together this blog where I will try and answer the most commonly asked questions I get on a daily basis from my customers.